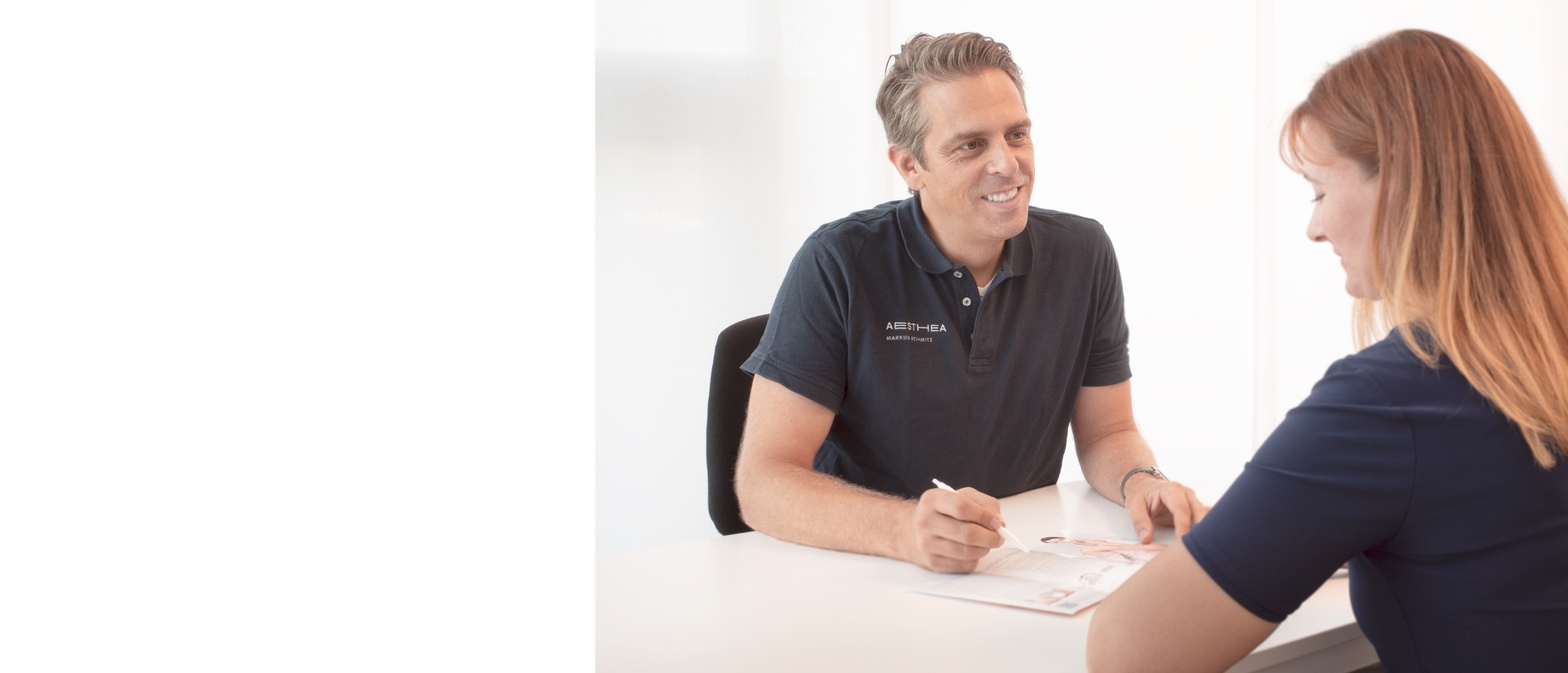 Consultation
During a first (non-binding) consultation, our doctors will determine your individual wishes and needs with great sensitivity – while simultaneously setting out the limits of what is possible and sensible. The face-to-face consultation is essential; after all, only a personal conversation will show you whether you feel comfortable with the specialist and the proposed course of action. The cost of the consultation (120 Swiss francs) will of course be credited to you if you opt for a treatment at Aesthea.
 

Roberstenstrasse 33
4310 Rheinfelden
T +41 (0)61 835 08 35
info@aesthea.ch
OPENING HOURS

 

Mon
Tue-Fri

8 am to 6 pm
8 am to 5 pm

Sat

8 am to 12 pm
ARRIVING BY CAR
From highway, exit Rheinfelden-Ost (A3) and from the main roads (from Kaiseraugst or Möhlin), please follow the signs to "Parkresort Rheinfelden". There are sufficient parking spaces in the Parkresort parking garage.
ARRIVING BY PUBLIC TRANSPORT
City bus no. 86 travels from Rheinfelden train station to the Stadtpark stop.