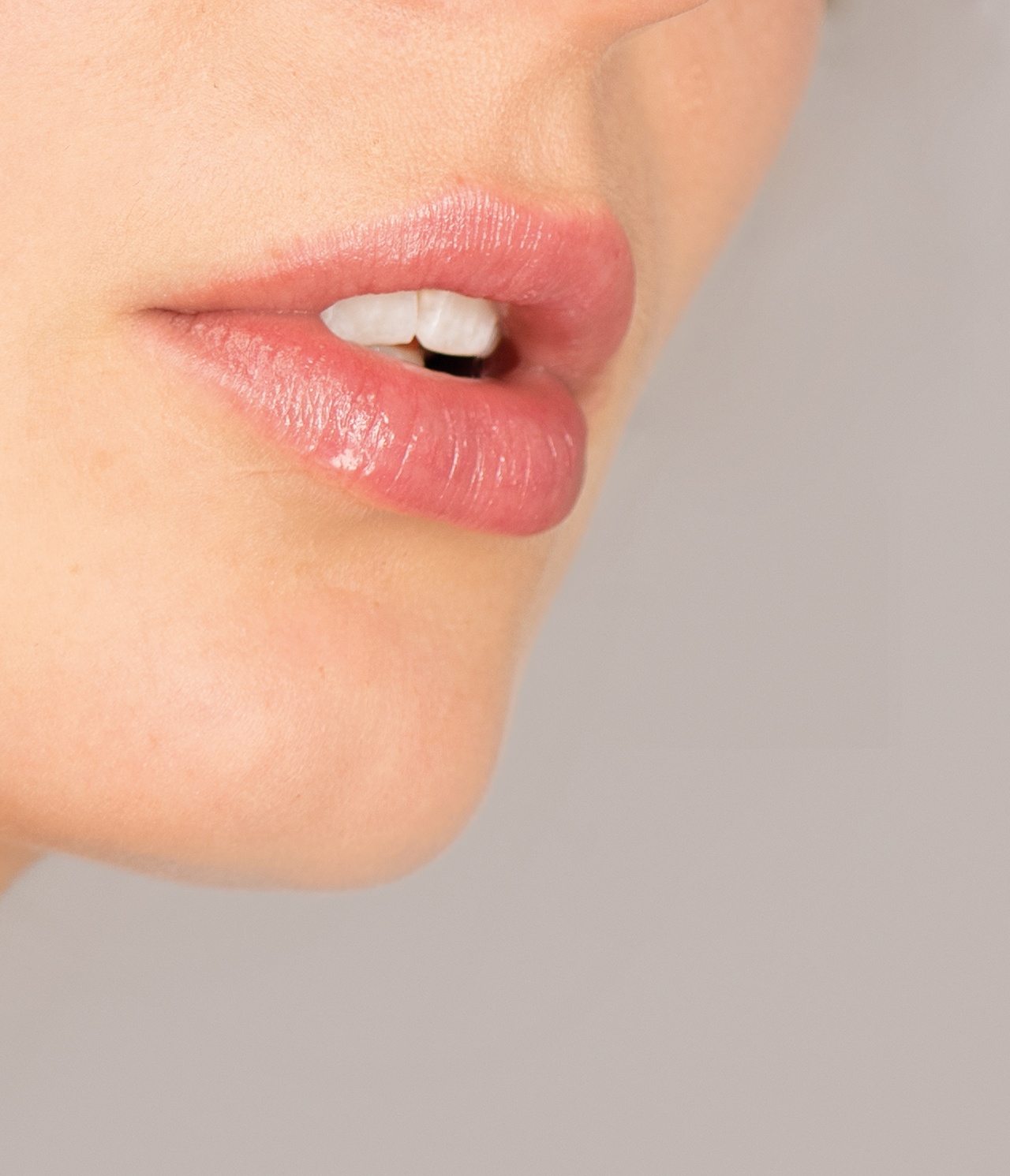 Lip enhancement – get the lips of your dreams!

If your lips are overly thin or lose shape and volume as you get older, there are various techniques (from non-invasive to surgical) for achieving well-proportioned, natural-looking lips with well-defined contours – while smoothing out the first few wrinkles around the mouth!
Facts
DURATION

CLINIC STAY

COSTS

EXERCISE

Right after the treatment

ANESTHESIA

Local anesthesia with anesthesia cream

FOLLOW-UP TREATMENT

PRESENTABLE

Immediately
(there may be some swelling for 2 to 3 days)
Good to know
Duck lips? No, thanks! There is a myriad of daunting images of botched lip enhancements circulating online and in the media. If you want to avoid ending up with disproportionate duck lips, make sure you consult a specialist! Experienced surgeons will enhance your lips giving them a voluptuous, harmonious look – all the while making sure they do not look unnatural and exaggerated!
For the sensual lips of your dreams:
A youthful mouth is characterized by a plump lower lip that optically carries the somewhat smaller upper lip. With age, however, the lower lip will eventually start to lose volume, making the upper lip seem longer. With the right technique and a keen eye for aesthetics, an expert surgeon can restore harmonious proportions between the lower and upper lip, achieving a well-defined contour of the mouth.
The bonus? Small perioral wrinkles will be automatically smoothed, too!
Frequently asked questions
FAQ
Frequently asked questions
Here you will find the answers to frequently asked questions.
If you do not find the answer to your question, please do not hesitate to contact us.
What is hyaluronic acid and what is it used for?
Hyaluronic acid is an oligosaccharide produced by the human body itself. It is found in larger quantities mainly in the skin, bones and intervertebral discs, in the joint fluid and in the vitreous of the eye. In the medical therapy field, hyaluronic acid is used to treat joint wear. In plastic surgery, injections with hyaluronic acid are also a very successful anti-aging method. Subcutaneous injections of hyaluronic acid are used mainly to reduce the appearance of fine lines and wrinkles, facial folds, and to create structure, framework and volume to the face and lips.
How long does the positive effect of a hyaluronic acid injection last?
Hyaluronic acid is a natural endogenous product that degrades naturally and on its own over time, which is why injections of hyaluronic acid cause no damage. Normally, hyaluronic acid – and therefore its effect – degrades completely within eight to 12 months.
When will I see the effect of a subcutaneous injection?
The positive effect of a subcutaneous hyaluronic acid injection can be seen right away. Depending on the initial situation and the desired outcome, however, several injections may be necessary.
When will I be "ready to face society" again after an injection?
After a subcutaneous injection with hyaluronic acid, you are usually immediately socially presentable again. A slight reddening may occur, but this can be covered up very well using makeup. Some slight swelling may occur following injections on the lips and lower eyelids, but usually subsides within 12 to 48 hours.
Is an injection into my lips painful?
Injections into the lips are very well tolerated in terms of pain. If desired, the area to be injected can be pre-treated with a pain-relieving ointment or with a light local anesthetic.
Will my lips lose sensitivity after an injection?
No, your lips will retain their sensitivity even after hyaluronic acid injections.
Can I have my lips injected more than once?
A subcutaneous injection can be repeated without any problems. We ask you, however, to give your skin at least three weeks to allow the hyaluronic acid to settle in.
When should I be cautious about proceeding with an injection?
If you have mild herpes, you will be given a prophylactic medication three days before the lip injections. If the herpes infection is acute, the lip injection cannot be done and must be postponed until the infection has subsided.
Is there anything I need to note before lip injections?
If you are taking aspirin as a painkiller, we ask you to stop taking it a few days before the injection. If you are taking blood-thinners, you can have the injections done, but in this case, you should expect slight hematomas. You can easily conceal the discoloration, however, with makeup.
Lip injections cannot be carried out if you have an active herpes infection. The infection must be healed before beginning treatment.
And after the injections, is there anything I should be aware of?
For the first two weeks after the injection, we ask you not to massage the treated areas. In some cases, slight swelling, bruising or redness may occur at the injection sites, but will subside after a few days. If they do not, please contact your attending physician at Aesthea.
For the first two weeks after the injection avoid extreme temperatures: sauna, tanning booths, sunbathing, and extreme cold as well.
If in the first few days after an injection you notice something unusual, please make an appointment with us. Slight irregularities can usually be corrected by a targeted massage by our specialists. Please do not massage the affected area of the body yourself, as this could distribute the fillers in an unwanted manner.
Can lip injections provoke allergic reactions?
The hyaluronic acid fillers used at Aesthea contain no animal proteins. This reduces the risk of an allergic reaction to a minimum.
What risks and side effects are associated with a subcutaneous lip injection?
As with any treatment, filler injections may be accompanied by temporary undesirable effects. Hyaluronic acid fillers are injected with a fine needle, which may cause slight bruising, redness, bleeding or temporary discoloration in the treated area. In some cases, the tissue may swell slightly and harden. These effects can usually be eliminated by a targeted massage. In rare cases, there may be allergic reactions.