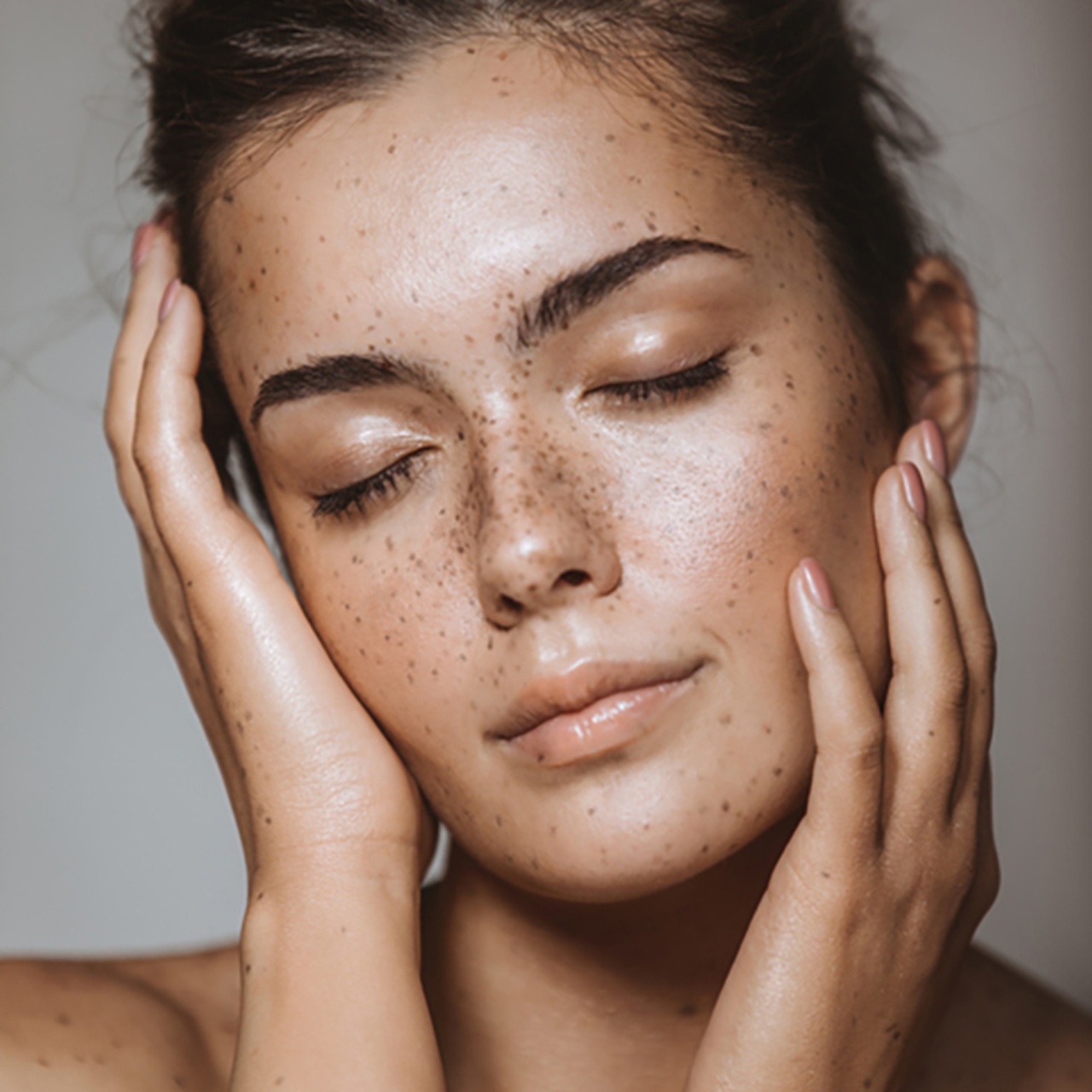 With botulinum toxin – A youthful look thanks to botulinum toxin

Whether frown wrinkles or crow's feet, botulinum toxin can very effectively achieve temporary relaxation and gentle smoothing of expression wrinkles. Even sagging mouth corners or eyebrows can be effectively lifted. The treatment can be repeated without problems a few months later – as a smart anti-aging prevention! What many people do not know: The active ingredient is also used to successfully treat increased sweating.
Facts
DURATION

CLINIC STAY

COSTS

EXERCISE

ANESTHESIA

FOLLOW-UP TREATMENT

PRESENTABLE

Good to know
Botulinum toxin is not only a successful anti-aging treatment against unwanted wrinkles and lines. It is a well-established method to treat excessive sweating (hyperhidrosis), headaches caused by tension (in the neck or jaw), neurological movement disorders, TMD as well as urological illnesses.
And there's more: There is scientific evidence that botulinum toxin can also help alleviate symptoms of depression. Scientists from Basel and Hannover base this assumption on their so-called "facial-feedback-hypothesis". Said hypothesis claims that we not only demonstrate our moods and feelings with our facial expression, but that conversely, our facial expression has an impact on our mood and well-being. Thus, relaxing your facial muscles with botulinum toxin is a double win: you will look more youthful AND feel better!
Frequently asked questions
FAQ
Frequently asked questions
Here you will find the answers to frequently asked questions.
If you do not find the answer to your question, please do not hesitate to contact us.
What is botulinum toxin and how does it work?
Botulinum toxin is a synthetically produced drug with a temporary paralyzing effect: muscle contraction is significantly reduced when exposed to the toxin, eliminating the underlying cause of wrinkles for a certain time.
Botulinum toxin has long been used in ophthalmology and gynecology and has also been established for some time as a proven means of treating wrinkles. Injected in small amounts into the surface of the skin or slightly deeper into the dermis, it is very good at softening out wrinkles and fine lines.
The effect of the treatment begins to emerge in the first 24 to 48 hours after the injection of the botulinum toxin. After about a week, the final result becomes visible and lasts for about four to six months.
Are anti-aging injections with botulinum toxin painful?
Botulinum toxin is injected through very fine needles of only a few millimeters in diameter, which makes the prick almost imperceptible. The pain will depend on the treated area and your individual sensitivity to pain. If you are very sensitive to pain, your attending specialist may prescribe a lidocaine-based local anesthetic to be applied as a cream. For a pleasant, low-pain treatment, please apply it around 20 minutes before the treatment.
When can I return to active sports following a botulinum toxin injection?
You can take up sports again or go to the sauna one day after an injection with botulinum toxin.
When does the positive effect of a botulinum toxin emerge?
Unlike injections with hyaluronic acid, the positive effect of botulinum toxin cannot be seen right away. As a rule, it takes about a week until the muscles relax completely, and the wrinkles are significantly reduced.
How long-lasting are the results of an injection with botulinum toxin?
The positive effects of an injection with botulinum toxin generally last around four to six months.
Do the wrinkles reappear in even greater force once the effect has worn off?
Not at all. Wrinkles return only gradually and do not appear to a greater extent than before.
Do I need to attend a consultation before a botulinum toxin injection?
A personal consultation with a specialized doctor always precedes any treatment at Aesthea. You can, of course, proceed to a treatment with botulinum toxin immediately following the consultation.
Can I have a botulinum toxin injection during pregnancy or while breastfeeding?
For safety reasons, no wrinkle treatments with botulinum toxin can be carried out during pregnancy and breastfeeding.
What are the risks and side effects of botulinum toxin injections?
Slight swelling at the injection site immediately after treatment is normal, but usually disappears the following day. Extremely rarely, an injection with botulinum toxin in the forehead area may cause the eyebrows or eyelids to droop temporarily.
At what intervals can botulinum toxin injections be repeated?
As a rule, the effect of injections with botulinum toxin lasts around four to six months, by which time the treated wrinkles have been significantly reduced. If the injections are repeated before the muscle contraction is fully restored, more lasting results can be achieved overall. Ideally, the injections will be repeated every four to six months.
Good to know: The sooner anti-aging treatments with botulinum toxin begin the better the chances of preventing the formation of wrinkles.
What are some possible consequences of a botulinum toxin injection?
In the first few days following a botulinum toxin injection, some minor undesirable after-effects may occur, but will subside after a few days. As is usual with injections, at most a slight tingling or burning sensation may be felt during treatment. Temporary bruising sometimes occurs at the injection site and remains visible for a few days after the injection. You can easily cover up bruising with makeup.
Extremely rarely, the eyelids may droop (ptosis) and headaches or redness may occur. Most side effects can be treated or disappear on their own over time.
If you have any questions or are concerned, please contact your attending physician. He or she will be happy to advise you and answer all your questions!
When is injection with botulinum toxin not advisable?
We advise against treatment with botulinum toxin in the following cases:
Pregnancy and breastfeeding
Antibiotic treatment with aminoglycosides (amikacin, gentamicin, streptomycin)
Recent treatment with anticoagulants
Recent treatment with anti-inflammatory agents
Known hypersensitivity to botulinum toxin
Severe myasthenia
Lambert-Eaton syndrome
We ask you to inform us if you are taking any medication.
Please do not massage the treated areas following a botulinum toxin injection. We also recommend that you do not wear a tight-fitting hat/cap, that you avoid sauna and hammam visits and that you do not travel by air for the first 24 hours after the injection.
How can edema and hematomas be avoided following a botulinum toxin injection?
We ask you not to take any medications that contain acetylsalicylic acid or that have anti-inflammatory effects for eight days before the treatment. Avoiding such medications will minimize the occurrence of small hematomas.
If your skin reacts quickly by swelling and bruising, it is recommended to take arnica tablets. You can start taking these tablets two to three days before the injection and continue until the day after the treatment. Doing this will reduce the risk of bruising to a minimum.