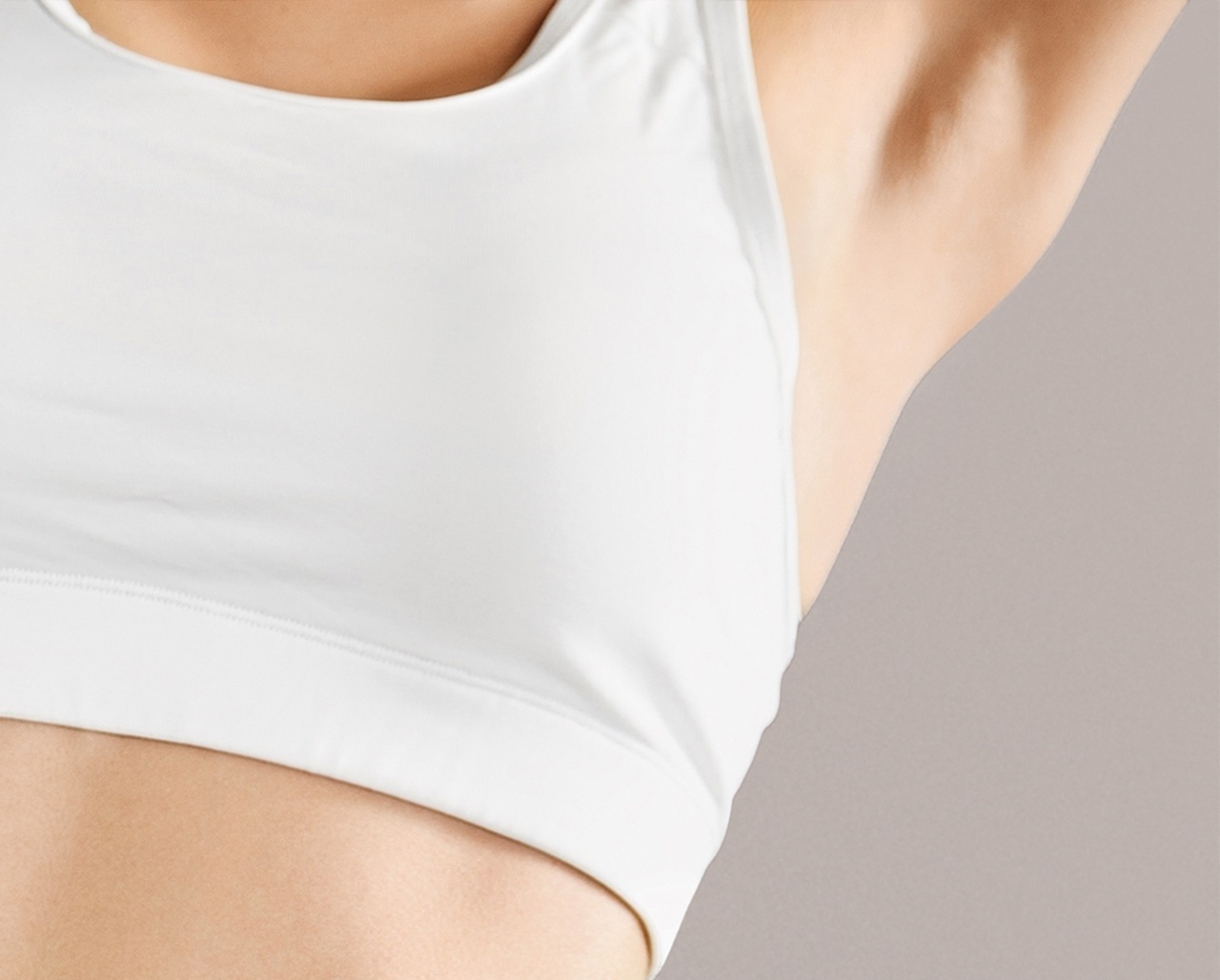 Breast reduction – to the benefit of body and mind!
Whether it is for aesthetical or for health reasons, large breasts can have serious consequences for both body and mind, ranging from neck and back problems to feelings of insecurity and inferiority, just to name a few.
Relieving your pain is our absolute priority when performing a breast reduction. The experienced surgeons at Aesthea have a keen eye for form and symmetry and will perform the surgery as to minimize scarring and to preserve sensibility as well as your ability to breastfeed.
Facts
DURATION

CLINIC STAY

COSTS

EXERCISE

ANESTHESIA

FOLLOW-UP TREATMENT

Compression bra for 4 to 6 weeks

FIT FOR WORK

After approx. 4 to 7 days; longer sick leave is generally necessary in case of heavy physical work
 

Häufig gestellte Fragen
Hier finden Sie die Antworten auf häufig gestellte Fragen.
Sollten Sie auf Ihre Frage keine Antwort finden, nehmen Sie doch einfach Kontakt mit uns auf.
Wann macht eine Brustverkleinerung Sinn?
Theoretisch kann die Brust in jedem Alter verkleinert werden. Dennoch wird empfohlen, bis zum Abschluss des Brustwachstums mit der Brustverkleinerung zuzuwarten. Bei der Planung einer Brustoperation ebenfalls zu berücksichtigen sind einschneidende körperliche Veränderungen, wie beispielsweise eine wesentliche Gewichtsabnahme oder eine Schwangerschaft. Die Brust kann sich sowohl durch substantielle Gewichtsschwankungen als auch durch eine Schwangerschaft und das Stillen auf unvorhersehbare Art verändern.
Bleibt nach einer Brustverkleinerung die Stillfähigkeit erhalten?
Grundsätzlich bleibt die Stillfähigkeit nach einer Brustverkleinerung erhalten, da die Milchgänge beziehungsweise das milchproduzierende Brustdrüsengewebe mit der Brustwarze verbunden bleiben.
Werden die Brustwarzen bei einer Brustverkleinerung verändert?
Normalweise werden die Brustwarzen im Zuge einer Brustverkleinerung ebenfalls verkleinert und im Durchmesser der neu geformten Brust entsprechend angepasst.
Übernimmt die Krankenkasse die Kosten einer Brustverkleinerung?
Insbesondere bei Frauen mit sehr grossen Brüsten, die mit negativen Auswirkungen auf die Gesundheit einhergehen können, übernimmt die Krankenversicherung die Kosten einer Brustverkleinerungsoperation. Für eine Kostenübernahme müssen grundsätzlich folgende Kriterien erfüllt sein:
Erwartete Reduktion von > 500 – 800 Gramm Gewebe pro Brust.
Dokumentierte Beschwerden, die eindeutig auf die Brust zurückzuführen sind, einschliesslich eines Befundes eines Physiotherapeuten.
Normalgewicht, BMI < 25 kg /m2